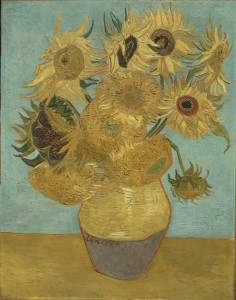 Ambler will be hosting the Philadelphia Museum of Arts' Inside Out travelling art exhibit. Businesses in Ambler will be displaying the artwork beginning in August through November.
Inside Out is an initiative funded by the Knight Foundation in cooperation with The Philadelphia Museum of Art that brings high-quality reproductions of art into communities throughout the city of Philadelphia and region.
Ambler has been selected to host reproductions of masterpieces from the Museum's vast collection of American, European, Latin American,and South Asian art. The installation will begin the third week in August and will be celebrated with special events throughout the time in which the art remains in town, late November. The Biggest celebration will be the Food Truck Rally on First Friday October 2nd, along with Oktoberfest on October 3rd.
The sites and pieces to be displayed include (see map):
Renoir, Girl in a Red Ruff at No Bare Walls Framing Studio
Peale, Portrait of Yarrow Mahout at Deck's Hardware
Leighton, Portrait of a Roman Lady at Xtra 101
Picasso, Self Portrait with Palette at Sweet Briar Café
Rondel, Depicting Holoferne's Army Crossing the Euphrates River at First Presbyterian Church
Delany, Portrait of James Baldwin at El Limon
Van Gogh, Sunflowers at Forest and Main Brewing Company
Juan Gris, Man in a Café at Bar 31
Rosseau, Carnival Evening at the Wine and Spirits Store
Sir Lawrence Alma-Taedma, A Reading from Homer at Wissahickon Valley Public Library
O'Keefe, Two Calla Lilies on Pink at Ambler Manor
Some of the works of art featured in the project will be mounted on walls, while others will be placed on free-standing posts. Each will be displayed in a frame representative of the time period in which it was created. Each work of art will be accompanied by a label with commentary by members of the Museum's staff explaining what they most admire about the works.
Residents of Ambler will also receive free admission at the Philadelphia Museum of Art at a designated time during our installation.
For more information about the travelling Inside Out exhibit, please visit www.philamuseum.org/exhibitions/823.html